You will need
planty upon product registration and Wi-Fi connection, soil, water 450ml, seed or seedling.
---
Stpe 1. Filling the soil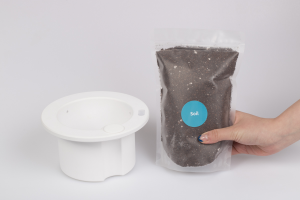 1. Obtain nutrient-rich culture soil.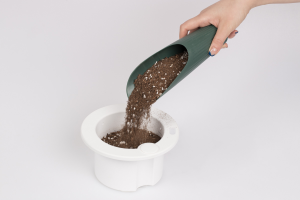 2. Remove the cartridge and fill the pot with soil evenly.If you have special nutrient-rich soil, you may cover the soil with the nutrient-rich soil on top. Do not compact the soil as it may hinder drainage.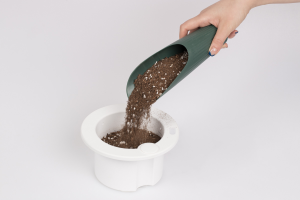 3. Take care not to block the water spray hole. Too much soil in the pot may cause malfunction as it may enter into the water spray hole.
Stpe 2. Planting seed/seedling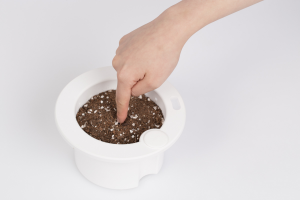 Seed Planting 1.
Make a small hole as shown in the photo. It does not matter if the hole is small, but make sure not to make it too deep as it will be hard for the seed to sprout.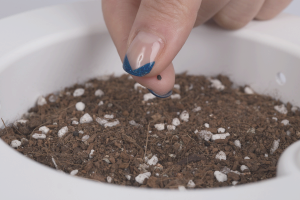 Seed Planting 2.
Plant a seed and cover it with soil. Soaking seed before planting will speed the germination.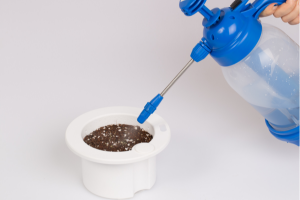 Seed Planting 3.
Maintain the soil surface wet until the seed sprouts.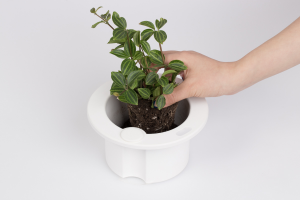 Seedling Planting 1.
Place the seedling in the center of cartridge. Take care not to plant the seedling too shallow or too deep.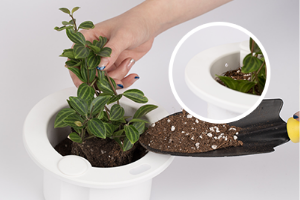 Seedling Planting 2.
Cover the surrounding with soil without blocking the spray hole.
Stpe 3. Filling in the water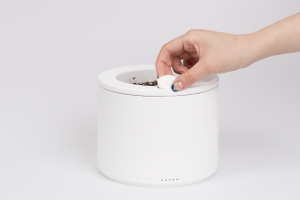 1. Fit the cartridge to planty and open the top rubber cap.
2. Fill the water in. The temperature of water shall be similar to the air temperature, and the ordinary tap water is preferred to the purified water. Be aware that water shouldn't be too hot or too cold.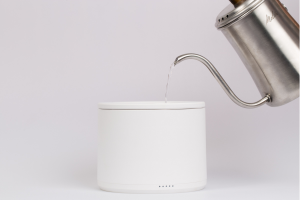 3. Fill in about 450ml of water. The water level is checked with the LED.